Our experienced staff provides what it takes to help your child grow and learn in a safe, family friendly environment.
Our teachers have from 5 to 20+ years of experience in the education field, which allows us the opportunity to not only utilize tried and true educational techniques, but also incorporate new and exciting strategies, as well.
Our Summer Camp Counselors join our year-round staff during the summer months, so we can provide Camp Activities, Tournaments, Swimming Time, Off-Campus Trips, and so much more summer fun. Our staff ranges from college students trained in the education fields on break from their studies, to our veteran teachers who switch to summer mode and make our Hillcrest summer full of fun, fun, fun!
Meet the Teachers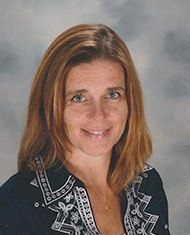 Mrs. Amy has been the Director at Hillcrest Academy since 2007.  She is a former Private School and latter NJ Public School teacher.  Once she started a family she moved on to a well-known corporate childcare center and initiated the Kindergarten program.  She found her niche as a Director at that Center for 7 years before moving on to Hillcrest Academy.   Her love of  teaching and Directorship at Hillcrest is surpassed only by her love for the children and commitment to providing a safe, nurturing, and learning environment for all of the Hillcrest children.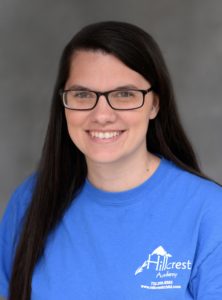 Mrs. Danielle has worked at Hillcrest since 2009 while also attending Georgian Court University for Early Childhood Education & Psychology.  She worked with every age level of the children before becoming the Assistant Director in 2014.  In addition to being Mrs. Amy's assistant, Mrs. Danielle takes care of all things Hillcrest related. She can help you with any of the Center's School Year programs and answer any questions you may have about the Hillcrest Summer Camp programs. Outside Hillcrest you will find Danielle playing with her children, spending the day at the beach, or taking on adventures with her family.