Facility
Hillcrest Academy sits on two acres with 9,000 sq ft. building space for our Early Learners. Playgrounds, Pool, Pool House, Soccer Field, Basketball Courts, Ping Pong Area, Jungle Gym and Activity Center provide the space for the children to learn, grow and play. Plus, we have a splash area for our littlest campers during warm weather.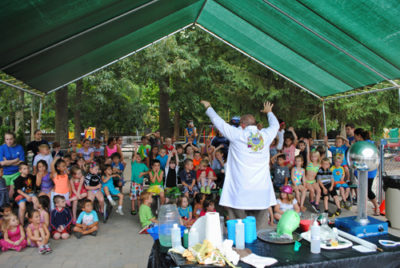 Grounds
Camp grounds have modern play equipment, slides and age appropriate climbing walls with a large jungle gym, game areas, and turf soccer field. Improvements are made regularly so the children will have new experiences in their environment. The grounds have covered picnic areas, providing the perfect outdoor space for lunch, arts & crafts, and special guest visits to Hillcrest. Hillcrest is also available for pool or indoor parties.
Hillcrest Security
Hillcrest uses state of the art security systems which restricts access to the facility areas, which includes the Camp grounds and playgrounds as well. Access is granted to parents and staff who are issued an access key to the building and grounds during their child's program time. The facility is monitored by our Administration and available for our parents via closed circuit video monitoring system to ensure the children are in a safe environment, while assessing staff and child performance. Hillcrest has an open door policy for parents to drop in, phone us to speak with their teacher and check on their children any time.